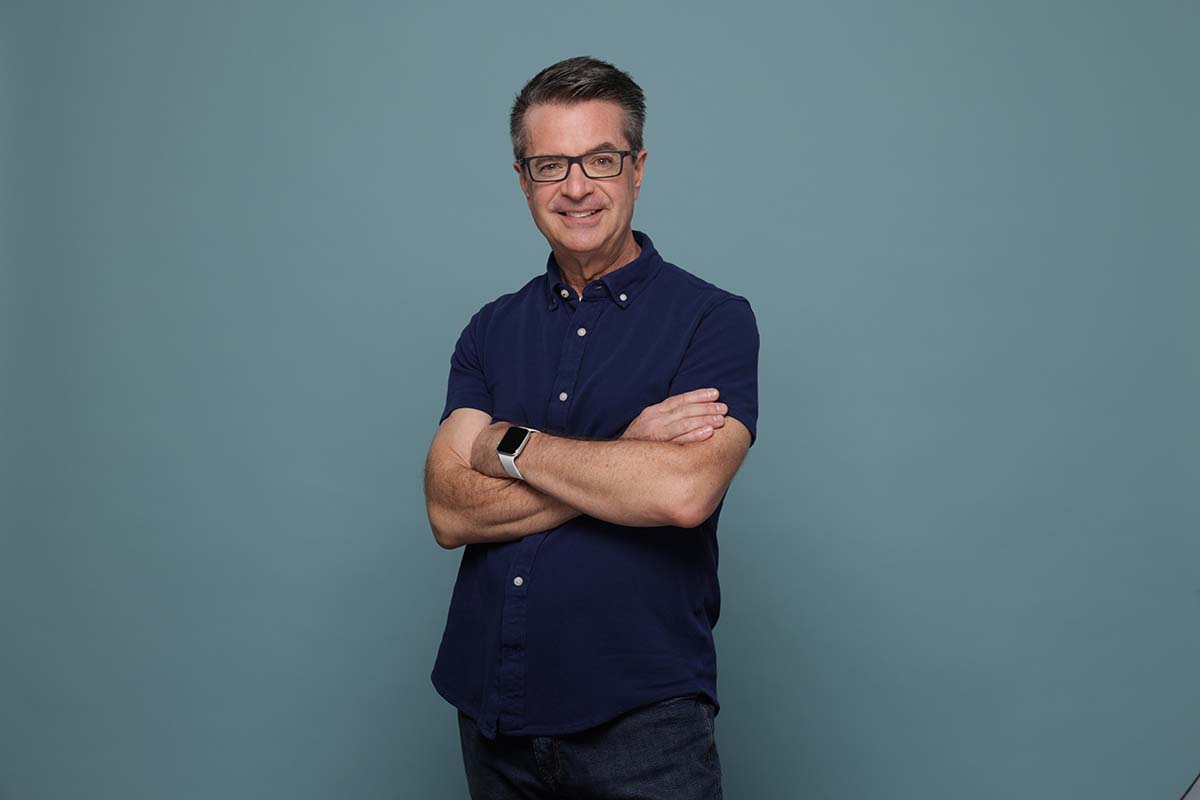 UCF Professor Greg Welch is one of 164 national faculty members who have been named to the National Academy of Inventors and one of only 10 from Florida this year. Welch is the AdventHealth Endowed Chair in Healthcare Simulation in UCF's College of Nursing. The computer scientist and engineer is also the co-director of the UCF Synthetic Reality Laboratory.
The NAI Fellows Program recognizes academic inventors who have demonstrated a spirit of innovation in creating or facilitating outstanding inventions that have made a tangible impact on the quality of life, economic development, and the welfare of society. Election to NAI Fellow is the highest professional distinction accorded solely to academic inventors, according to the NAI. The year's honorees will be formally appointed at the Fellows Induction Ceremony during the 11th Annual Meeting of the National Academy of Inventors in June 2022 in Phoenix, Arizona.
The Chicago native — who also holds additional faculty appointments in UCF's College of Engineering and Computer Science and in the UCF Institute for Simulation and Training within the School of Modeling, Simulation and Training — is the university's 17th NAI fellow. His work has resulted in 18 ideas or products that have eventually been granted patents — including 10 at UCF, which the Technology Transfer Office is working to license to companies. The key to innovation is collaboration, time to think and finding solutions to real problems, he recently said.
Welch has a vast range of experience from working at NASA's Jet Propulsion Lab on the Voyager project to serving as a research professor at University of North Carolina Chapel Hill for many years before joining UCF in 2011.
The past two years have been exceptionally accomplished ones for Welch. In 2020, he was named a Pegasus Professor — the highest honor bestowed to faculty at the university. Last month he also earned recognition at the TechConnect World Conference.
To date, NAI Fellows hold more than 48,000 issued U.S. patents, which have generated over 13,000 licensed technologies and companies, and created more than one million jobs. In addition, over $3 trillion in revenue has been generated based on NAI Fellow discoveries.
The 2021 Fellow class hails from 116 research universities and governmental and non-profit research institutes worldwide. They collectively hold over 4,800 issued U.S. patents. Among the new class of fellows are 33 members of the National Academies of Sciences, Engineering, and Medicine, and three Nobel Laureates, as well as other honors and distinctions. Their collective body of research and entrepreneurship covers a broad range of scientific disciplines involved with technology transfer of their inventions for the benefit of society.
Two faculty members, Pegasus Professor of Optics and Photonics Martin Richardson and NanoScience Technology Center Professor James Hickman, were among the 2020 cohort of fellows. Earlier this year, UCF was ranked No. 25 in the nation among public universities for producing patents.