UCF Offers New Master's Program in Cyber Security and Privacy
By: UCF NEWS | May 17, 2021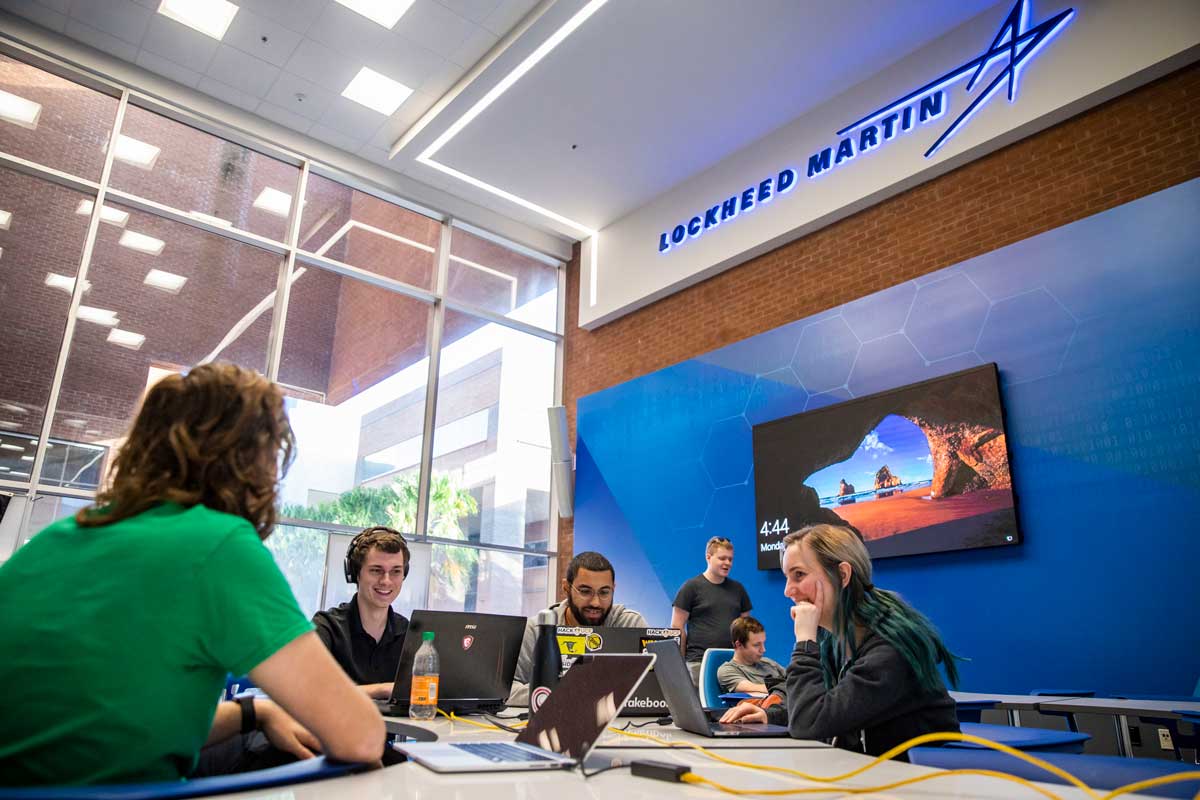 A new master's degree in cyber-security and privacy will be offered beginning this fall at UCF, designed to train professionals who can protect and defend computer systems, networks and organizations from costly cyber attacks.
The recent ransomware attack that crippled a southeast regional gasoline supply line has called attention to the impact and cost that cyber breaches have on daily life, and illustrates the nation's critical need for cybersecurity and defense professionals.
The number of cyber attacks and data breaches is increasing, costing the U.S. economy more than $110  billion annually according to national estimates, while thousands of cyberdefense jobs remain unfilled. In Florida alone, more than 21,000 cybersecurity jobs are currently available. Nationally, cyber jobs — such as information security analysts — are expected to grow 31% in 10 years, according to the Bureau of Labor Statistics, and the average salary is $103,190.
Yan Solihin, the Charles N. Millican Professor of Computer Science, says that the attacks are increasing partly because of the proliferation of connected and networked devices such as smart cars, smart appliances and the "Internet of Things," and partly because the nation cannot produce skilled cybersecurity professionals fast enough.
"We live in a dangerous world and cyber attacks, such as ransomware and phishing, are increasing," says Solihin. "Hackers are looking at all of the infrastructure that we have. They will keep probing for vulnerabilities which are often found in organizations that do not have enough trained professionals to provide oversight, protection and defense measures."
By offering a master's degree in cyber security and privacy, Solihin says, UCF is doing its part to produce the talent and provide the skills.
UCF's master's degree program will be offered full- or part-time in two tracks: a technical track that covers a range of topics, including hardware, software, program security and network security; and an interdisciplinary track which offers a broader view and includes the human aspects of cyber attacks, including psychology, regulation and policy, and management.
UCF has an established national reputation in cybersecurity research and education, and is designated a Center of Academic Excellence in Research and in Cyber Defense Education by the National Security Agency. Recently UCF was awarded $2.9 million in scholarship funding by the National Science Foundation  to train the next generation of cyber defenders. Master's degree students will be able to access research projects happening in UCF's Cyber Security and Privacy Cluster, which Solihin leads.
Hundreds of UCF students who are passionate about learning cybersecurity and privacy topics belong to the student organization Hack@UCF. A subset of Hack@UCF members compete in regional and national competitions. On April 25, UCF won the National Collegiate Cyber Defense Competition against 249 competitors, representing UCF's fourth national title. The competition, sponsored by Raytheon, is the largest of its kind in the nation.
Michael Troisi '21, outgoing president of Hack@UCF, competed on the 2021 national champion team. He recently graduated with a bachelor's degree in information technology with a minor in secure computing and networks and will begin the master's degree program in cyber security and privacy at UCF this fall.
"I see many opportunities in this field," says Troisi. "The master's degree is a wonderful resume booster. Cybersecurity is in high demand but there are not that many programs in the nation offering this type of master's program."
He adds that UCF is a great place to study cybersecurity because of its reputation, resources and opportunities to experiment with computing strategies in a lab environment.
UCF's success in cybersecurity has caught the attention of industry. In 2019, UCF opened the Lockheed Martin Cyber Innovation Lab, a collaborative learning hub and classroom space for cybersecurity students and practice center for Hack@UCF members. Lockheed Martin's $1.5 million gift to UCF helped build and equip the 970-square-foot lab located in the UCF College of Engineering and Computer Science's Engineering I building, benefitting hundreds of students studying cyber defense, offense and security topics.