UCF Department of Computer Science Alumni Honored for Career Achievements
October 27, 2022
To understand a university's role in shaping the future of the world, a closer look at the 16 University of Central Florida alumni who were recently honored by the College of Engineering and Computer Science is a good start.
Industry leaders, entrepreneurs, scientists — and a retired NASA astronaut-turned-artist — were honored Oct. 14 for their career achievements in industries as diverse as construction and semiconductors. The honorees accepted their awards at the Dr. Phillips Center for the Performing Arts in downtown Orlando in front of a sold-out room of faculty, friends, family and staff.
Two alumni from the UCF Department of Computer Science were honored: Omar Javed '05PhD and Steve Leonard '04.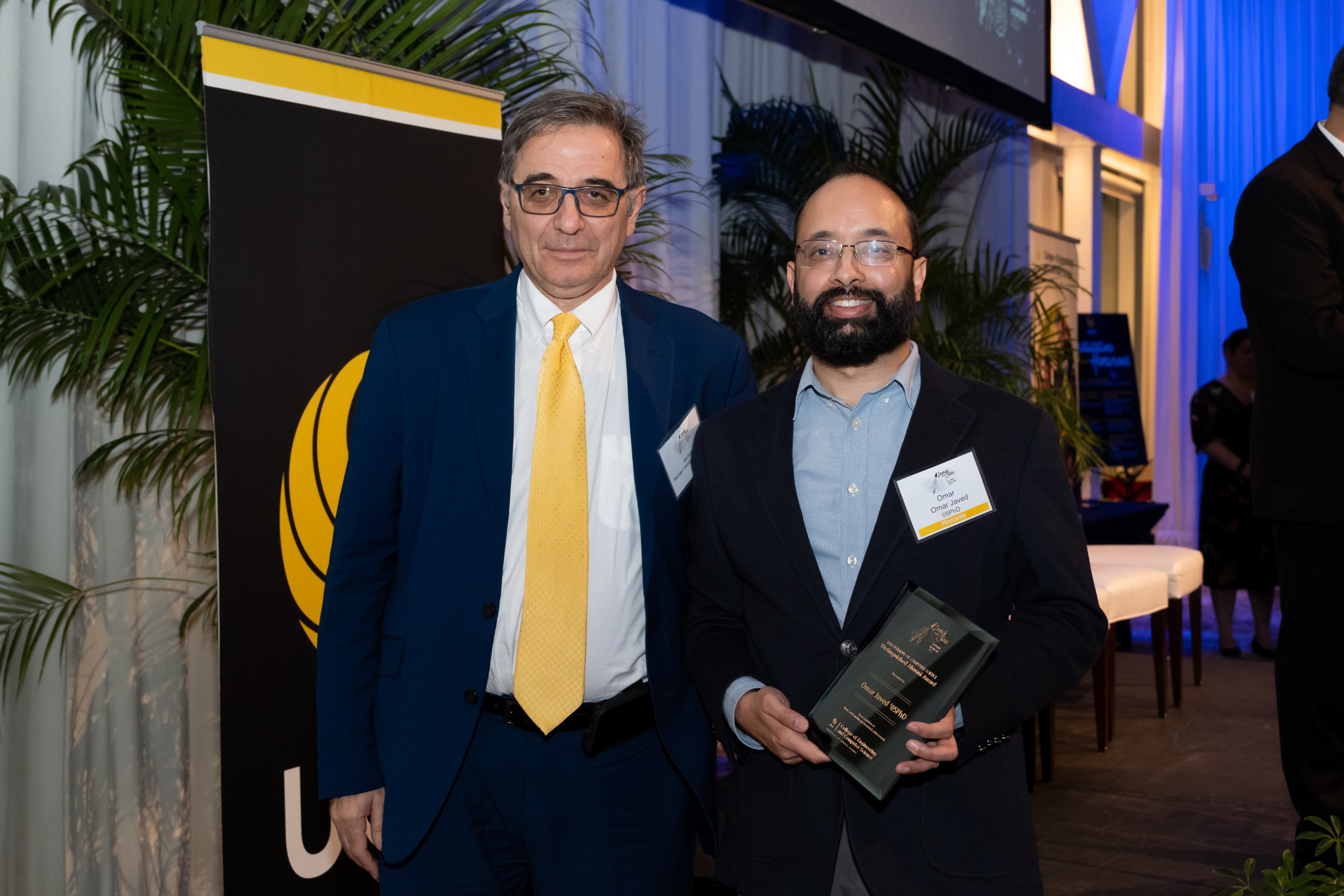 Javed is a vice president of applied science at Twitch, a subsidiary of Amazon. He founded and leads the Personalization- ML organization at Twitch, which works on recommendation systems, content relevance and retrieval, and machine learning infrastructure.
He says he was humbled and elated to receive the award.
"The experiences at UCF turned me into the professional I am today," Javed says. "I'm proud to be a UCF Knight and I always try to live up to the values that my experiences at UCF instilled in me."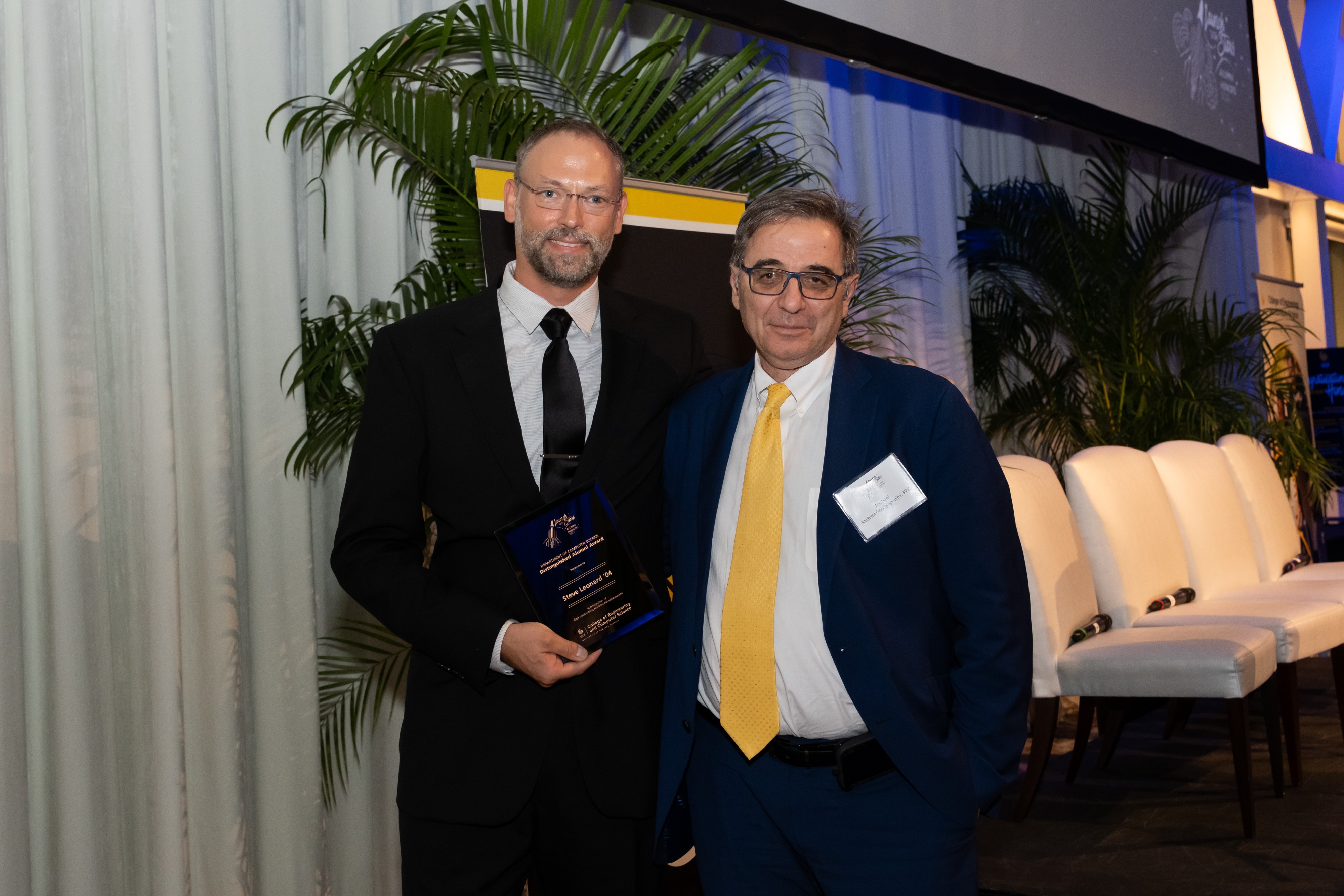 The department's second honoree, Leonard, is an NG Fellow for Northrop Grumman Corporation, serving as a business area chief engineer in the Mission Systems Sector. His expertise includes architecting, designing, developing and facilitating innovative large-scale software products that address customer business questions and needs.
"I'm very honored to be receiving this award," Leonard says. "UCF set me up for the challenges I'm facing, both in my professional life and my personal life, and I'm just very humbled."
To learn more about all the honorees, see the full story by Kimberly Lewis here.