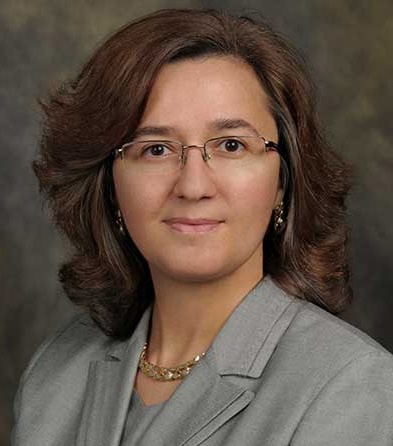 Chair, Department of CS
Dr. Damla Turgut
Damla.Turgut@ucf.edu
4328 Scorpius Street, Orlando, FL 32816-2362
Phone: (407) 823-6171
Fax: (407) 823-1488
Welcome, on behalf of Dr. Mark Heinrich, our associate chair and undergraduate coordinator, and Dr. Sumanta Pattanaik, our associate chair for Information Technology, myself, and our faculty, to the department of Computer Science at UCF. 2019 marks the 42nd year since the founding of the UCF department of Computer Science in 1977.
Computer Science is responsible for research and degree programs in the areas of: Computer Science, Digital Forensics, and Information Technology. In Computer Science we offer a Bachelor of Science, Master of Science, and Doctor of Philosophy degrees. We offer a Bachelor of Science degree in Information Technology and a Master of Science degree in Digital Forensics. We also share an MS degree program in Data Analytics with the UCF department of Statistics and Data Science and the Department of Industrial Engineering and Management Systems. We also share a joint PhD program in Data Science with the department of Statistics and Data Science. Finally, we are excited to have a new joint degree program with the department of Finance in Financial Technology (FinTech).
Our mission is to advance human understanding of Computing, both through teaching and research. In teaching, our mission is to educate our students so that they have the fundamental knowledge, and the interpersonal and technical skills they need to succeed and excel. In these efforts they often work closely with local and national companies, who often give us advice on their needs and how well our students are fulfilling them.
Explore Further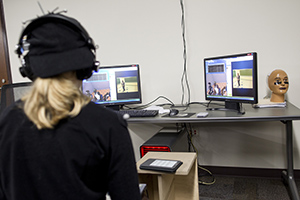 UCF has the oldest Computer Science Ph.D. program in Florida, which was also the first Ph.D. program at UCF. This indicates the centrality of Computer Science at UCF, and the strength of our research. The Computer Science department has five faculty members who are fellows of the IEEE, one of whom (Dr. Weyuker) is also a fellow of the ACM; one of these (Dr. Shah) is also a fellow of the AAAS, and some are also fellows of other professional societies). Three of our faculty (Drs. Shah, Hughes, and Hua) have received the Pegasus Professor award, the highest honor given to a faculty member at UCF, and during the last 11 years six of our young faculty members have won the prestigious NSF CAREER award. See https://www.cs.ucf.edu/about/facawards.php  for more details about the awards won by our distinguished faculty.
We are very proud of our National Collegiate Cyber Defense Championship (CCDC) team, which won the national championship three times in 2014, 2015, and 2016 and finished in second place in both 2018 and 2019. Most of the team members have been undergraduates in either Information Technology or Computer Science. We are also very proud of our programming team, which has won first place in the Southeast Regional contest 54% of the time in the last 37 years and successfully competes at the ICPC world finals. A UCF team (consisting of three CS undergraduate majors) finished 10th in the world finals in 2018, and first among all North American teams. The department also offers opportunities for undergraduate research, including an active honors program and a "Research Experience for Undergraduates" in Computer Vision (funded by the NSF for more than 25 years).
Computer Scientists study phenomena connected with computers and computation including: software (algorithms and data structures), hardware (design of computers), and many diverse applications of computational thinking and techniques. Our faculty have internationally recognized expertise in several application areas, including: Computer Vision, Image and Video Processing, Virtual Reality, Systems, Mobile Computing, Computer Security, Digital Forensics, Bioinformatics, and Systems Biology. They also have strength in more fundamental areas of Computer Science, such as: Machine Learning, Artificial Intelligence, Human-Computer Interfaces, Computer Graphics, Software Engineering, Parallel Computation, Networking, Graph Algorithms, Theory of Computing, Algorithms, Quantum Computing, and Computer Architecture. In each area you will find some of the most interesting and challenging practical and intellectual problems of our day, which hold a key to continued technological progress and expansion of our collective human intellect.
Information Technologists work to provide better service and value to businesses. Businesses rely on information technologists to drive efficiency and productivity throughout their enterprises, not only by maintaining computer equipment and software, but also by improving business processes, and discovering innovative ways to use an enterprise's information resources to serve its customers.
Digital Forensics specialists use tools and techniques to better investigate crimes and find evidence for prosecution. Since computers are used in many ways, such investigations not only involve computer crimes, but also the analysis of computer activities and files associated with more traditional criminal activities.
Data Scientists work to provide a clear understanding of the information revealed by big data and to provide actionable insight to many companies and government entities. The ongoing data revolution continues to generate massive amounts of data which require sophisticated skills to properly analyze and understand.
Financial Technologists work to provide efficient ways to help people manage and use financial resources in the rapidly changing landscape of banking and electronic commerce. This exciting field involves both computer security and artificial intelligence.